Sleeveless Unique Bridal Blouse | SIZE 36 (adjustable up to 32- 38)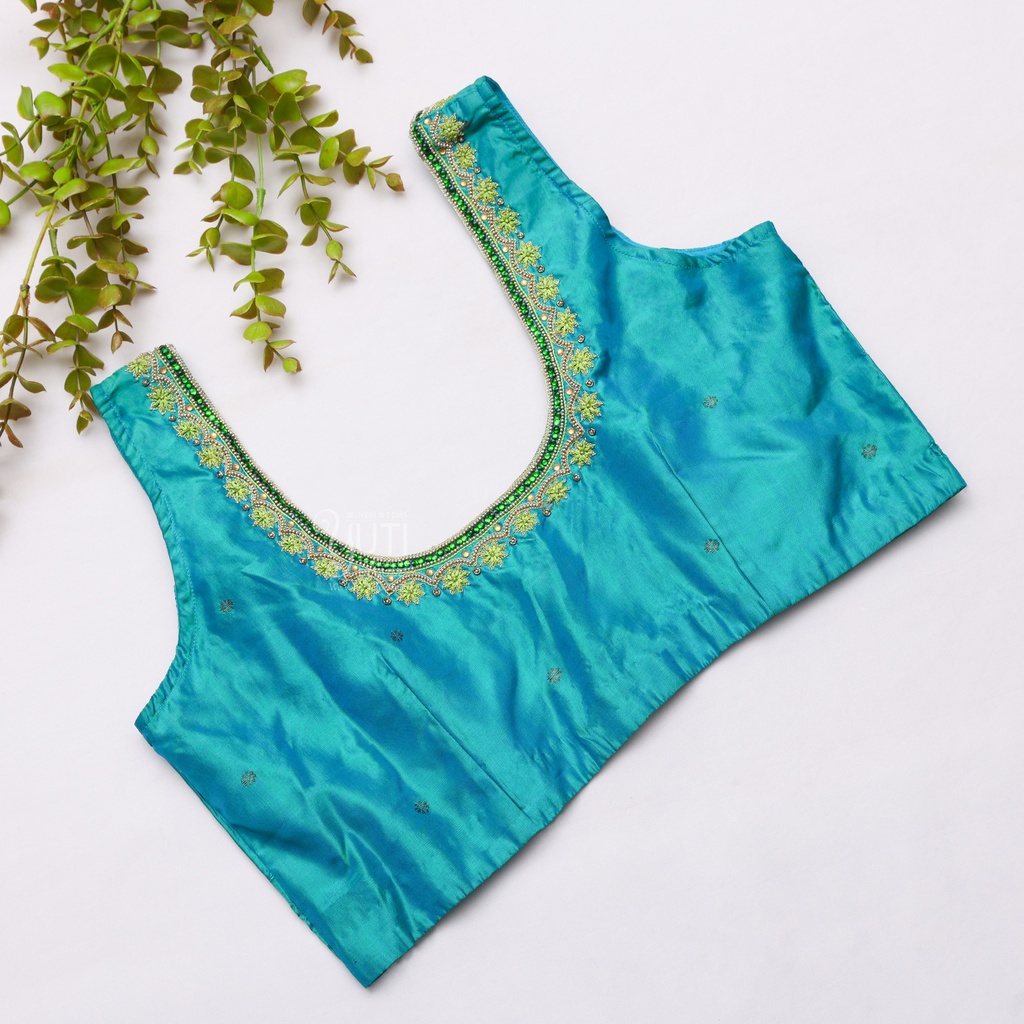 Sleeveless Unique Bridal Blouse | SIZE 36 (adjustable up to 32- 38)
SIZE 36 (adjustable up to 32- 38)
A sky blue blouse makes for a really elegant and classy look. This sky-blue blouse has a gentle vintage vibe.

The designer blouse has a range of wonderful patterns that break up its uniformity and give it a pleasant appeal. This blouse's color, fabric, and even its designs complement one another rather well.